Volunteer Orientation: Be An Everyday Hero!
Saturday, January 25th from 10 a.m. – 12 p.m.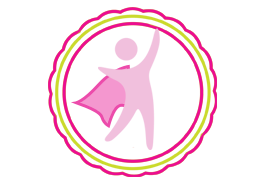 Are you a new volunteer who is ready to dive in and spread the word about breast cancer awareness and Susan G. Komen? Or maybe you're a seasoned volunteer who wants to re-ignite your passion for the mission. Regardless of which category you fall under, this workshop is for you!
Come earn your hero's cape, build your knowledge of the organization, and construct new friendships. Meet our newest volunteers and reunite with our veteran volunteers at the Volunteer Workshop while also learning more about our Affiliate and how to ignite passion in others through your volunteerism.
This workshop will cover both the standard volunteer orientation and the newly revamped Komen Community Representative (formerly the Speakers Bureau) training. We would like to ask all veteran volunteers to attend a workshop this year to receive the new training and latest Komen messaging.
For questions or more information, contact our office at 205.263.1700 or email Deanna Fowler, dfowler@komenncalabama.org.